It's ROCKTOBER! This month we are celebrating women who multitask. Every woman on the bill this month is a spinner of many plates. They are rockstars. 
Ladies Loving the Layover this month: 
Nina G if you stutter, she's an inspiration. If you play pinball, she's gonna beat you. If you always dress cute and have great hair, so does she. What I'm saying is Nina is super smart and good at pretty much everything…including comedy. 
Follow her @Ninagcomic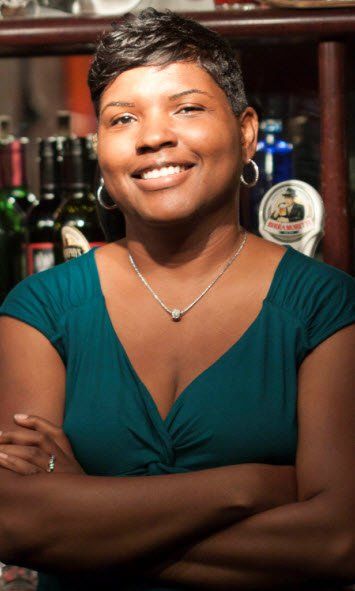 Karinda Dobbins Glass ceiling? Karinda shattered it.  She is a mom AND a lesbian (Yes, you CAN be both.)  …..AND she's black AND she works in the biotech industry. She's also a freaking amazing comic with incredibly profound feelings on Nikki Minaj. 
Follow her @KarindaDobbins
Layla Baird's jokes are brassy and intelligent. We don't get to see her in Oakland nearly enough because she is busy knitting adorable caps for her Etsy store or being a super nanny. I cajoled her into driving up from San Jose just to entertain you. AREN'T YOU LUCKY! 
She's not on Twitter so feel free to just FOLLOW her around in real life until she is. 
Stefani Silverman is a lawyer, a hair removal specialist AND a comic. It's like she's trying to steal ALL the jobs. G'ah. 
Follow her @Stefsilverman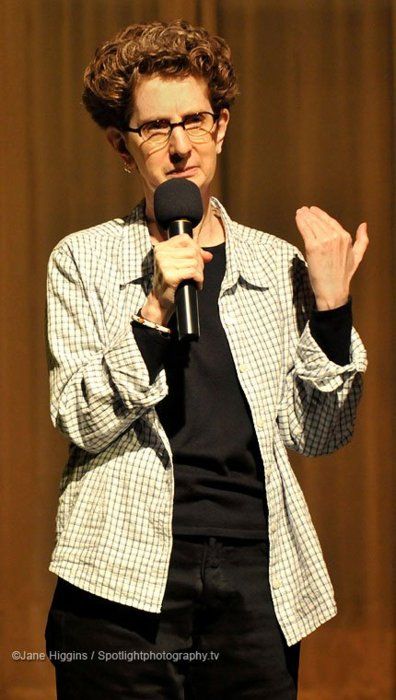 Loren Kraut is deadpan and hilarious. She's an OCD playwright with a unique gift to pull her audience deep, deep into the awkward. 
Follow her @LorenKraut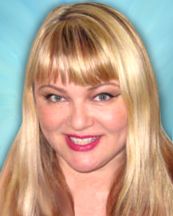 Anita Driesberg has sparkly blue GREEN eyes, flowing blond hair and German blood and an overbearing German mother. When she's not delighting audiences with her tales of spinsterhood, she's drawing, painting and creating AMAZING graphic art. 
Follow her @Sanfranita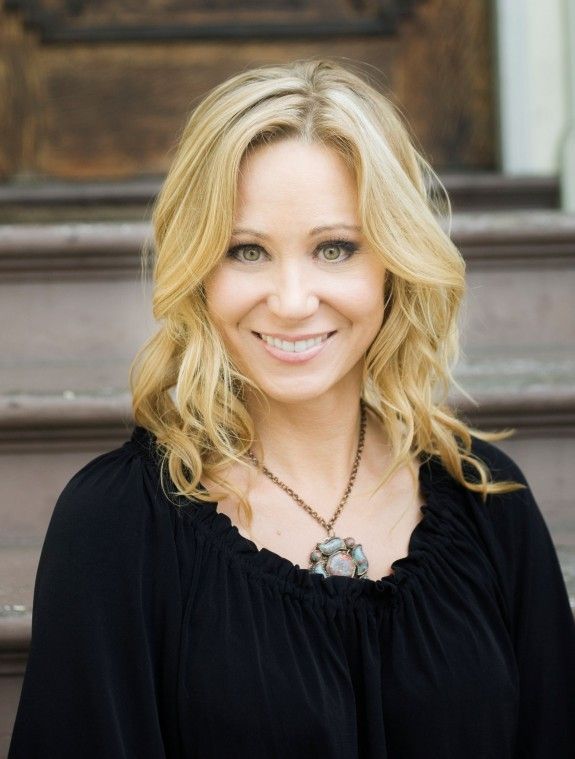 Liz Grant  has been doing comedy longer than most of us have had our period. She's written for George Carlin's laugh.com, wrote and starred in her own show that ran for like 23 weeks and she's a massage therapist. Oh also, SUPER HOT. 
Follow her @Lizgrantcomic
And our special guests this month ….
Athena Rodriquez is a mom and possibly one of the most photogenic women in history. She is also joining us from the South Bay! 
Follow her @Sheshinesforyou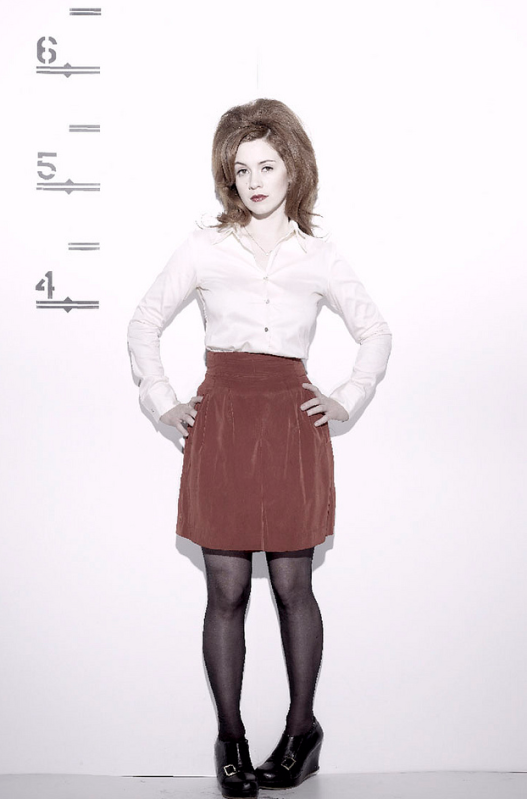 Alice Wetterlund joins us from LA …. She's an actress, a comic and is in town for the SF Comedy & Burrito Festival. 
Follow her @alicewetterlund
Of course, I will also be there hosting the SHIT out of this amazing show. And as the song goes……If you don't know me by now….you will never ever, ever, ever know meeeeeeee…..
Here I am as drawn by Miss Anita….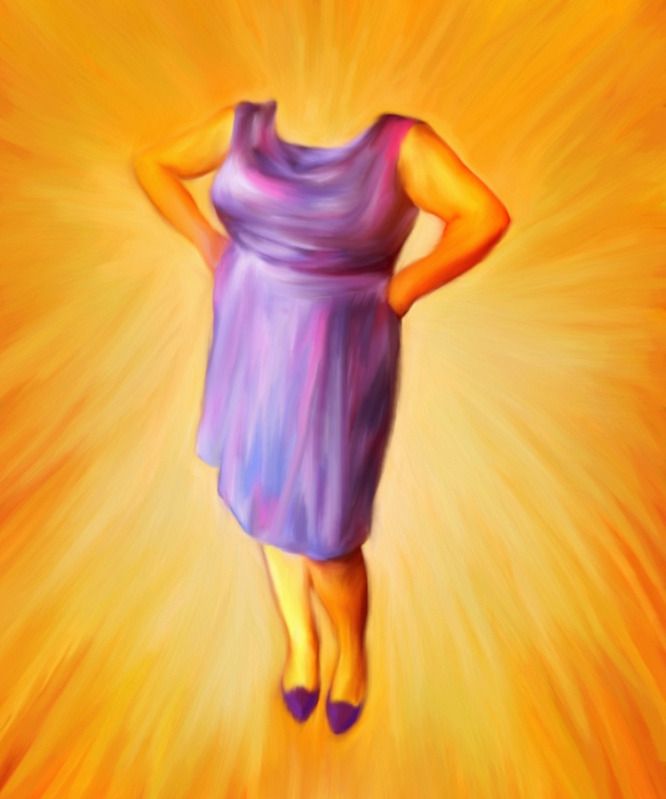 Follow me @hatertuesday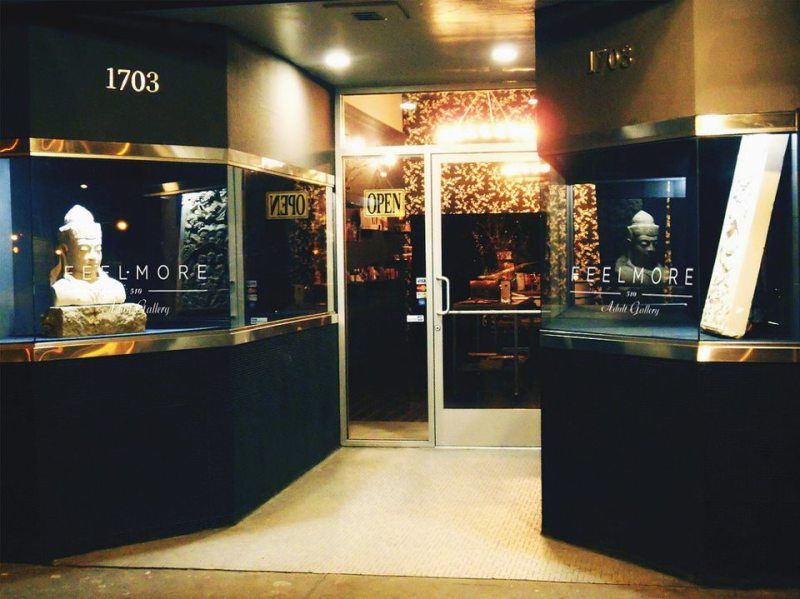 More about our amazing sponsor:
Serving up a heavy dose of Sex that looks like our community. Feelmore510 is leading the way with putting the Sexy back in Sex. Located in the Uptown District of Downtown Oakland at 1703 Telegraph Ave. From traditional adult products, vintage magazines/books, Vinyl Records, Vintage film and exquisite artwork from around the country. Open Mon-Tues Noon-9pm; Wed-Thurs Noon-Mid; Fri-Sat Noon-1:30am.
Recently voted 2012 BEST of in 4 categories in the East Bay Express: Best Community-Minded Sex Shop, Best Sponsored Event (Womens Comedy @ the Layover), Best Local Film/Documentary for Hella Brown: real sex in the city, and Best Place to find out what to do in Oakland. Our mission: To inspire people to lead socially and sexually empowered lives. Look out for our new signature event: Feelmore Fridays: Erotic Film Night at the New Parkway Theater.
Follow them @Feelmore510
As always …
Ladies Love the Layover and we LOVE you.
If you'd like to know who is performing each month, see awesome pictures, hear exciting news about our comics and special events - please sign up for our mailing list.
We won't sell your info or spam you.
We just want to LOVE you.
Follow us @LadiesLayover